Microsoft Live Writer is an awesome tool to write blogs, this has been
covered before
. But, Live Writer is not a hot topic when the whole world is moving towards web apps, and is looking to the web to solve all problems including global hunger. So, what can old fashioned bloggers who like offline editors do? Well, they help each other.
Let us deal with one nagging issue here –  your WordPress posts appear read only in Live Writer. And, you have grudgingly shifted to the WordPress editor? Consider your problem solved.
Source of the Problem
Live Writer detects your blogging platform at the time of setup of the blog. You supply the URL of the blog, and the user id/password so that Live Writer can know the platform, "adjust" to post/get content from your blog using the right technology, and also get the theme details that provides a better writing/preview experience.
During the setup time Live Writer assumes default configuration for the blogging platforms it supports. Though infinitely useful, this may be an issue if you have changed the defaults before you shift to Live Writer.
In WordPress the default category for new posts is helpfully named 'Uncategorized'. Found in the WordPress settings > Writing tab, this specifies where all your new posts go when you do not explicitly specify the category. Typically, I change this depending on the subject of the majority of topics on my blog. One of the way of being lazy.
That messes up Live Writer.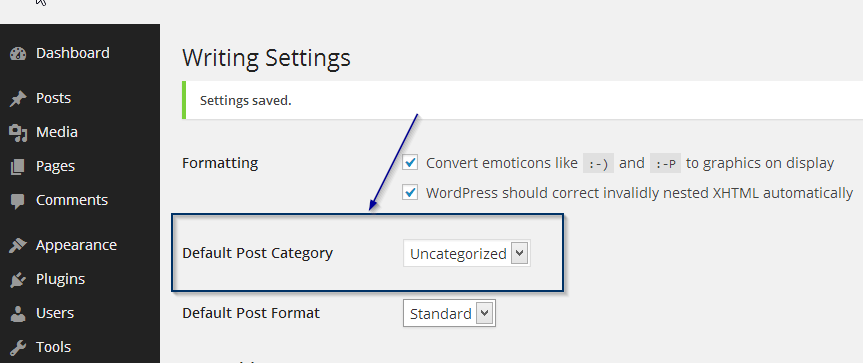 While Live Writer is setting up itself at the start up, it tries to create a new post in order to
– to import the theme
– setup the "local" environment on your PC
Live Writer tries to create a new default post, read it, and get default theme for write/read. While in the process of doing it, Live Writer is looking for a new post it created under 'Uncategorized'. Live Writer cannot find it because the post was created under a newer default category. So, Live Writer assumes that the setup process is incomplete and does not allow you to edit the post (though Category, Source seem to remain intact).
The Solution
There is no direct solution for the problem. The only way out I could find was to revert the default category in WordPress to 'Uncategorized'. Do not forget to 'Save' the settings by clicking on the button placed at the bottom of the page.
Once you have done this, do the following steps in Live Writer:
Go to 'Home' tab > 'Manage Blog Accounts'
In 'Accounts' list, select your WordPress blog and click on 'Edit' button
As the next step, select 'Editing' options and click on 'Update Theme' button
That is it! Now creating your posts or editing them should work as expected. If the above steps do not work, you can also try resetting the blogging account from scratch after changing the default category.
Life's easy, isn't it?