I have written about my frustration with 
internet
marketing
before
. I started all wrong when I began my website (on a nice-enough topic), later a general blog, and yet later another popular topic. I expected a bit of traffic in my way, but horror – no luck. Even after 50 posts, with a few popular keywords.
When I look back, even considering that I am still learning, it is fairly obvious. There are multiple glaring issues with the way I started up:
I did not focus enough on what business plan would be.
For example technosanct.com is all about technology in the web space. There are posts related to how articles ought to be written, which technologies help, lesser content on mobile technologies and desktop. But the objective is clear –  this site is about focused writing on web development, technologies that help in creating content, and other tidbits intended for people who want to create something on the web. This was not quite the same with some other websites.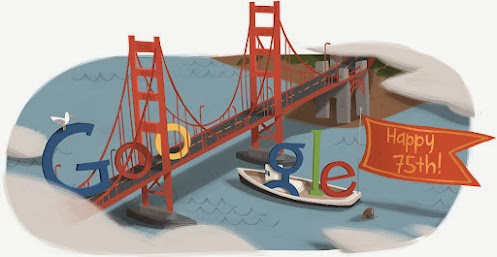 Did not socialize enough.
When search engine traffic is virtually non-existent and no responses, comments or income, it is really hard to keep on going for months. At that time it is really amazing what a few readers can do to encourage you to complete posts, and try to keep momentum going. I am thankful to at least two of them for their constant encouragement. But, this could have been more.
The approach of "putting some content in and waiting for the readers" works, but takes a lot of time and persistence. This would have been a lot less painful if I had shared the website/post links on Facebook, Google+, Twitter pages for some immediate feedback from friends and colleagues.
Did not focus on what people are looking for.
It is true that you write for yourself, but equally true that you want that message to be read or heard. So, it is really important to get a pulse on what people "want" to read on the topics that you want to write. There are hundreds and thousands of websites, and your content is subject to "needle in haystack" cliché.
No care for SEO.
Search engines connect your content with people who locate the content.  Most of the people find your content only through search engines, and it is important to know what the search engine is looking for in the content. This is not to say that you have to "game" the search engines, but making it easy for them to understand what your content is about (so that they can present it to their users)
The last point is the most important. Not because you have to game the search engine. It is because you want to reach an audience, and that audience does not know you (yet).
So, exactly where to begin your SEO quest?
I am happy to say that I realize this much today, but have am a long way from attaining internet marketing nirvana. My education started with "get your income from internet" blogs, which may not be the right place to start for everyone. Nevertheless that gave me valuable information on what I was missing. As I sifted through tonnes of information, the primary problems became quite apparent:
I knew something (however small) about my topics, but not about how to outline that information to reach the audience through search engines
Optimizing content (or creating content focused on) on what people are looking for was not easy and was a struggle
I could write a few words, but not in a way that a machine can understand. And, that is important if you want to reach the reader. I overcame my distaste for "moulding" content for SEO due to a simple reason – as a writer I want the content to find the audience, and without the AI recognizing my content as worth-while that is never going to happen.
I began following blogs/posts of "real" SEO experts and haunting sites that are focused on SEO. After going through tens of sites, I have realized that even the best content is the most easy to miss out the audience.
Enter SEOmoz [or simply moz.com as it is known now].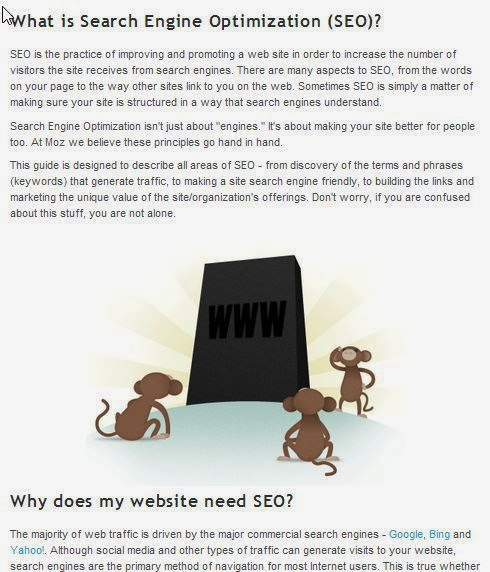 The article (that also has a PDF for offline reading) starts from the basics and takes us through really good content. It makes us aware of the "why" and "how" of going about becoming best friends with search engines. Unless I come up with something more informative, or presented with information in a more interesting way, I deem this article/post as the best place to start your quest on SEO.
Take a look, or a re-look, and come back all refreshed!