If you have been to this blog in later part of 2013, you could easily make out the lack of email subscription, and the lack of interest for anything to do with emails. All that changed as I learnt more about the ways of marketing on the internet. Though I cannot say that I am a convert who sends out thousands of emails, I do recognize the power of emails in the overall scheme of things.
Don't repeat the same mistakes I made. Join me in making this post an up-to-date go to reference to answer three critical questions of email marketing – the why, what, and how of email lists.
Why email lists?
When you put together a blog or website, you have a shared interest with an audience out there. You want to demonstrate your expertise in a subject, provide knowledge, entertainment, or do other things to enlighten your readers. And, probably also earn a bit of money.
It is excellent if you know the subject, and can write about it beautifully. Alternatively, you get your articles written by third parties, and that is ok too.
But, as any blog/website owners will  tell you – putting together excellent content is only half the job
.
You will increase the value of your content only by reaching the audience the content is trying to reach. 
You can do this in multiple ways:
Create content, and wait for the organic search results to catch up with you. Users will find the website on search engines anyway and get to your website
Socialise with other bloggers and website owners of similar nature. Do guest posts, leave comments on a popular site, and steadily see readers coming in from that website
Advertise on Google Adwords, or similar
Get your site a presence on social media sites like Facebook, LinkedIn, Pinterest, Twitter and the like, and start engaging readers who pass by
All good steps to start publicising your content, however, the most important channel that gets missed out is email.
Emails are not new. They are so old that they are increasingly looked upon as a dinosaur that is about to die any day in favor of newer ways of communication. They will loose out against the new way of socialising including chat, and social media tools. They could never be so off the truth.
Bloggers can rely on social media tools to engage the readers, and there are bloggers who have been really successful in doing that. Broadcasts on social media sites have come to be viewed as non-personal in many ways. Social media sites also do not score as a selling platform. If you want the reader to buy in to your product, service or message, you want some undivided attention for a few moments. That is hard to achieve on social media.
Also, there are too many people who like to keep separate the socialising with friends/family, and socialising with bloggers/experts/other species.
Emails have been an effective way of communication between people in the past, and continue to be so in some shape and form today. There are just too many people who *like* a physical notification, and who feel connected with emails more than the interaction through comments, or through social media sites. Email is the right key to unlock that potential of taking you closer to your audience.
Here's the number one mistake I made that you shouldn't – maintain a email list.
Having an email channel on the blog can start as a one-way street, where you try to engage your readers at a more personal level. When you do it right, the audience responds in kind. The street transforms into a party zone, and crowded in a good way.
People subscribed to your emails in the first place because they are interested in your topic. If you tell them things that are good, things that are fresh, and do your bit to increase their knowledge or skills, they will absolutely fall in love with you. The right kind of incentive to open and read email gives you that elusive loyal reader. The loyal reader may not read every post on your website, but feels free enough to engage with you through emails.
The engagement is invaluable. The sheer amount of feedback you receive through emails itself is worth the effort of actually maintaining email subscribers. When people feel connected at some level with you, they will be kind enough to provide you with tips on where they loved your story, where you could improve a bit, and where you were downright silly.
More importantly, you have their attention. If you play it right, that attention can get you an audience willing to actually listen to what you are saying. And hopefully, that leads to more than a few conversions that are beneficial to both your readers and yourself.
What is worthy of an email?
For any new blogger emails are a tricky thing to manage. You just don't know where to start, or when to stop.
If the blog is entirely new, you don't know what is the content that is of absolute interest to readers.
Fear not, everyone starts the same. Unfortunately I cannot roll out magic bullets to hit each of your objectives, but can provide a few tips, and lessons learnt through the months:
Do not let your emails be the drones that summarize the website content, and nothing else. People are smart – they can follow your website through RSS, through Social Media sites and what not. Make emails personal. Build those relationships – they strengthen your reader base
Emails also have to encourage response/feedback. Some kind of response mechanism for the user to react and provide feedback goes miles in establishing in their minds that they matter
Readers who subscribe tend to be more loyal than the fleeting types stumbling your website. They are more forgiving of your mistakes. Listen to their feedback and build on that foundation
Emails must have a call to action. Either it can be the interesting topic for the week/month, your killer post, conversation that they have to look at. It can also be a product they can buy, and add absolute value to their lives!
Emails have to offer something exciting other than what is found on the website (or can be found in a remote corner that users are sure to miss). This can be a discount to a new product, some exciting news about the website, or invites for candid feedback or surveys
Get the frequency of emails right. Too many emails and your user base will move away, you send out too few and they loose interest
Finally, use tools to automate as much as possible so that you do not get stuck with managing stuff rather than creating stuff
The last statement is so enormous that many bloggers (including me) have shied away from doing any kind of email communication. It does not have to be so difficult.
How to maintain email lists?
The way out is through the use of effective tools to maintain the email conversation. There are tools that can manage both emails that you want to send out, as well as automatically acknowledge, or respond to incoming emails. These auto responders can be powerful enough to schedule emails, provide a reward (e.g. a link to ebook) for doing certain actions, and automate the heck of your communication.
But, let me give it to you straight. Maintaining email lists through auto responders can be expensive. I would even advice not to start one unless you are clear on what exactly you want to want to do with emails.
Remember I said you can start with a one-way street? You can easily do this and get started with Feedburner feeds. Google Feedburner is an effective way to manage your feeds, and it can also send out posts through emails.
When you become more comfortable, look at the following top 3 options.
I started experimenting with MailChimp because it is free to start up. In fact you can continue to remain free if your subscriber base is small (<4000) and you send out not more than 12000 emails/month! Note that this does not include auto responder.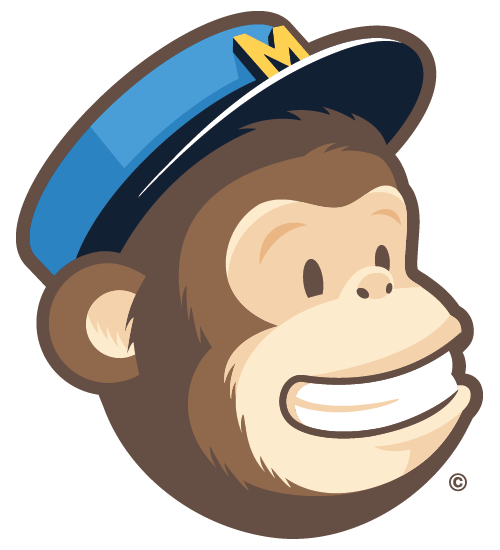 When you have graduated from Feedburner, try MailChimp before you spend cash on maintaining email lists. But beware though, MailChimp does not spell out policies on your own affiliate links sent through emails. MailChimp provides reports on email effectiveness including click analytics, how many emails are opened and other such details. These Email effectiveness reports are average, but pretty good for the price.
AWeber gained my attention due to their low entry fee of $1 for the first month, and $19/mo afterwards. But man, was I impressed with the number of things they offer. The email lists are straightforward to maintain, you can choose to slice and dice the email subscribers for targeted communication, have some powerful scripts to put together an effective email message, and the email templates can be customized to your heart's content.

What impressed me the most was the Analytics and auto responders. You can not only target subscribers, measure how successful your email campaign was, track who opened the emails, who read them and for what time and so forth. This gives a very precise understanding of whether your email communications are moving in a positive path, or are in need of any course corrections. The auto responders can be programmed to give that fuzzy feeling to your users that they are being listened to and acted upon. You can also automate things here – for example send a link to the program or ebook when they respond to a survey!
AWeber is the most popular choice for bloggers who are pretty serious about what they are doing.
GetResponse is another great tool which does all the things mentioned above. Plus you get the first month free in the trial period. Starting at $15, the interface does is easy to use, and colorful.

The emails are customized through a drag and drop interface, you can create landing pages for the email links and have powerful automation built in. Analytics is great and what is interesting is the mobile app and social media integration with the emails.
Conclusion
Emails are old, but an effective means to spread your word. Email marketing will not go anywhere soon, and is one of the most successful marketing channels today.
Get started with email lists early in your blog. Make the emails interesting and worth reading.  Go ahead and try it, and comment on whether emails help. 
Let the force be with you.