What I am doing here is quite straightforward.
technosanct was a blog built for some knowledge sharing – the small amounts of which I gain when looking out for solutions for my own problems. But equally important was the fact that I wanted to check how affiliate marketing (the real mindless ones too) work.
And, whether I have any semblance of a future in the near or long term with my technical knowledge, and with my writing skills (don't answer that, it's a trick question).
So, content here includes:
whatever I find useful for internet, technology and blogging that I come across on my own
the solutions I find for myself. I am sure this will be of some help, or at least publicize what not to do
material I source from my hours of (often painful) browsing of the internet to check what others are doing, whether it cuts down on time/money, gains me 100k fans, or more.
Often the material sourced from the internet includes advice from bloggers who have apparently been successful, or really successful, or on the verge of being successful. The content here is my interpretation of what they said, not exactly what they said. You can check the source if in any doubt.
Some of this advice from the marketing Gurus is free, some of them paid, and a lot of them with promises to get me out of current misery. But almost all of them follow a trend. At least the ones that are worth following.
As an upcoming (gulp!) famous (double gulp!) blogger, I have identified those trends and laid them out for you. All my advice right now is for free, without you wanting to subscribe to my list, and without scary, shiny buttons in the way. And oh, with no plans to ebookify or podcastify the content.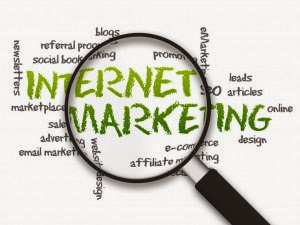 courtesy:

designseoblog
Experts in Internet Marketing always link to other experts
Not all linking is natural, and not in the way that comes in the way as advertisement. It may be a nudge to the other blogs/websites, materials that others provide and this expert has decided to use, or how beautiful the relationship between those two experts are. The conversation through linking and back linking made me dizzy sometimes, and I am sure the expertise of all involved (except mine) grew several folds in the meantime
Most of this linking is big-time affiliate marketing
If you spend more than 6 hours researching for how to get better keywords for your lame blog, you are going to be amazed at what people can do, how beautiful the websites look (images, typography et. al.), and how easy is it to get a cult fan following is. Well, you are reminded from time to time that this is all hard work, but overall quality of life is astounding to say the least
Expert websites are big landing pages
These are pages with clear (gigantic font, arrows screaming for attention, bold colors, CLEAR all through, shiny buttons) call to action. This call to action is something that you want to buy, to watch a video, subscribe to email lists, and the like. All this is of course geared towards you buying a service or a product. What can an expert do if not selling you something?
The number of ways in which most experts like to help commoners like myself became worrisome. The sheer knowledge propagated through blogs, ebooks, videos, podcasts, knowledge articles, guest posting is mind boggling. After several weeks of this, I am still not sure whether I am a better person as promised by all the knowledge earned
A couple of things I learnt for sure though.
Internet marketing approach has to be nuanced and found out for myself. Certainly the expert advice helps, but experience is the real Guru
I need to start small and not try anything crazy
I will not invest (yet) in Genesys framework, or teach others on how to do internet marketing today 🙂
I will be cautious about my approach, how much money and time I invest
I will be wary of shining marketing pages, and the experts
What do you think? Is all the information for the beginner internet marketer pushing you to the brink!?